Yet another excellent and educational beer post for The Brew Club by Bob the Brit!
Yeast is at the heart of brewing, even before yeast was discovered brewers were aware that something magical happened to their mash to create the alcohol. The word Yeast is derived from the word Gist – which is still a term often used to define the heart of something – as in "I got the gist of their conversation but didn't understand the details."
Traditionally the brew would be activated by seeding the mash with some of the previous brew. This activity has continued to this day with home brewers in the UK who have been known to start their brews with bottles of bottle-conditioned Worthington's 'White Shield' ale.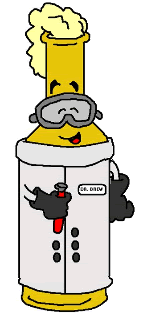 Bizarrely some ales, to this day, survive without the addition of yeast. Near the town of Lambeek in the Senne Valley of Belgium the brewers leave the fermentation of their brews almost literally in the hands of the Gods. They open louvre windows in the brew house and depend on wild yeasts in the environment to stimulate the brewing process. These wild 'Lambic' (from Lambeek) brews can be quite sour and so the brew is often softened by addition of Cherries to produce 'Kriek' beer, Strawberries 'Frambois' or even Peaches 'Pecherois'.
Alternatively old and young Lambic beers are blended to create 'Gueze' beers which tend to be more palatable.
Lager yeasts have always been more of a science than traditional 'ale' yeasts.
The story goes that Isaac Jacobsen (the founder of the Carlsberg Brewery – named for Carl his son) was a friend of Louis Pasteur and when the 'lager' (Saccharomyces Pastorianus) yeast was isolated he took a sample of the strain, back to Copenhagen. The story goes that to keep the yeast alive on its journey from Paris (where Pasteur was based) back to Copenhagen, Jacobsen kept the yeast sample in his top hat to keep it warm and alive. The yeast strain was further purified by Emil Hansen in the Carlsberg laboratories to isolate "Saccharomyces Carlsbergensis" and is from this strain that all Carlsberg Beers are brewed to this day. Hansen also differentiated the top fermenting and bottom fermenting yeasts I alluded to in my recent article 'warm beer in the soft summer rain'  – (no prizes but a warm feeling if you can identify the source of the article's title).
The Hurlimann strain of yeast was isolated by Albert Hürlimann who identified as being particularly resistent to alcohol – many yeasts are killed when the alcohol reaches a certain percentage – and the Hurlimann yeast was used in the production of Samichlaus, as referred to previously.
Of course yeast was initially isolated in 1857 by Louis Pasteur, which gives rise to an interesting quandary…. given that the Bavarian Reinheitsgebot was published in 1516, and states that only water, barley and hops may be used in brewing, does a brewer that adds yeast break the German's fabled purity law?