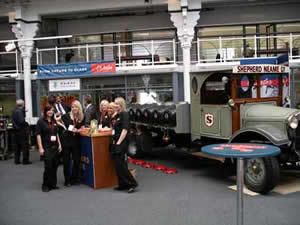 I have commented previously on The Brew Club that we in the UK probably have access to the widest range of beers globally!
The other week London hosted a different type of Beer Festival – "Beer Exposed".  I attended with a couple of friends and was greeted with probably the widest range of beers from around the world that I had ever seen in one place!
As well as the UK and USA, we sampled beers from :
Belgium – Brazil – Canada – China – Cuba – Czech Republic – Estonia – Ethiopia! – Indonesia – Jamaica –  France – Germany – Latvia  – Spain and  Sweden!
I've posted a report on the afternoon on my own site, Mallorn.net, please feel free to drop by, and I always welcome comments and feedback!
I will try and find some of the more exotic brews we enjoyed that afternoon, and will post reviews in due course!